All News
13 September 2023 |
Cyber Valley welcomes synthavo into the Start-up Network
Increasing efficiency for machine manufacturers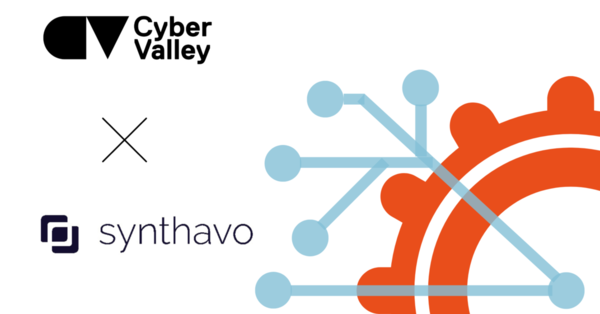 The Start-up Network from Cyber Valley welcomes synthavo to their ecosystem. The start-up is using Artificial Intelligence to identify defective spare parts in a machine with a single photo.
The Stuttgart-based start-up synthavo has introduced a Software-as-a-Service (SaaS) solution that uses Artificial Intelligence to identify defective spare parts within a machine or solution, with a single photo taken from a smartphone. The solution will then order the required replacement parts with just one click.  
Visual recognition for mechanical engineering 
For the first time, synthavo enables the automated visual recognition of spare parts in mechanical and plant engineering by using CAD data. With just one click, spare parts are not only recognized, but they are then easily ordered. This process increases efficiency and reduces error costs by up to 21%.  
Service technicians can also receive and collect images of the damage to increase product sustainability, all in one interface. The use of an external application is not necessary.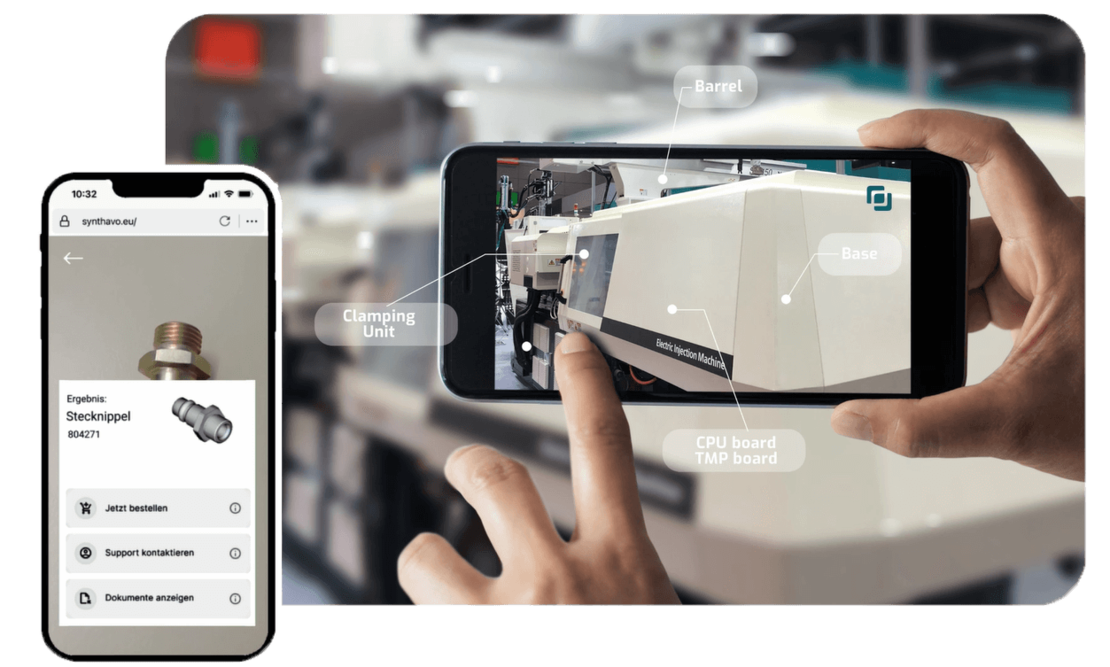 The SaaS solution increases the profitability in service and after sales for machinery and equipment manufacturers.  Image: synthavo
Start-up Network 
"We look forward to sharing our expertise and benefiting from the large network in Cyber Valley. To stay at the cutting edge, knowledge sharing, and research is essential," says Sebastian Stöcklmeier, CEO synthavo. The Cyber Valley Start-up Network was founded in 2019 and currently holds 43 members.  
About Cyber Valley  
Cyber Valley is Europe's leading center for excellence in advanced AI and robotics. Cyber Valley creates a vibrant ecosystem that enables seamless collaboration and rapid exchange between academia, business, and society. As an ambassador for entrepreneurship, Cyber Valley's mission is to strengthen the research, development, and application of intelligent systems, providing a platform for collaboration, resource sharing, and advancement of modern AI and robotics. With a focus on the ethical and societal aspects of AI, Cyber Valley fosters dialogue between society and AI researchers and strives for a future in which the full potential of intelligent systems is used for the benefit of society.  
About the Cyber Valley Start-up Network
The Cyber Valley Start-up Network fosters a community of entrepreneurs. Its members are invited to attend newly created Cyber Valley networking events such as talks, meet-ups, and tech brunches on a regular basis. They are listed on the Cyber Valley website and can use the network's logo in their communication materials. Network members are required to have a connection to Cyber Valley, for instance by being headquartered in the state of Baden-Württemberg, or by having members or alumni of Cyber Valley partner institutions among their founders. Their activities must be related to the field of intelligent systems. Membership in the Cyber Valley Start-up Network is reviewed once a year to ensure that these requirements continue to be met. Founded in November 2019, the Cyber Valley Start-up Network currently has 43 members.  
About synthavo 
synthavo enables the mechanical engineering service to gain market share in the strategically relevant area through visual spare parts recognition, to raise massive efficiency potentials and to decisively counteract the shortage of skilled workers. With synthavo's AI, anyone who can operate a cell phone can identify and order a desired spare part in less than two seconds. 
Company Information

Related Articles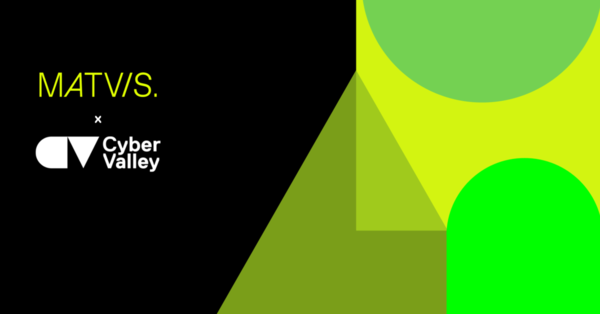 31.10.2023
Driving sustainable AI solutions through simplified compliance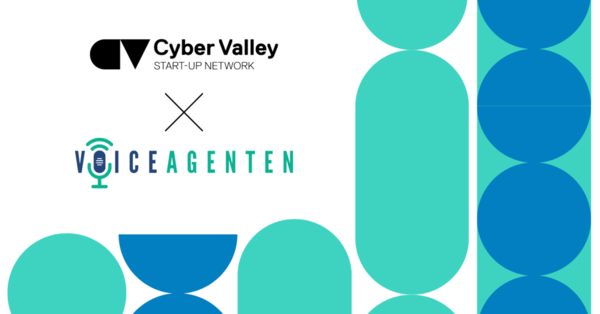 30.10.2023
Cyber Valley Start-up Network welcomes new member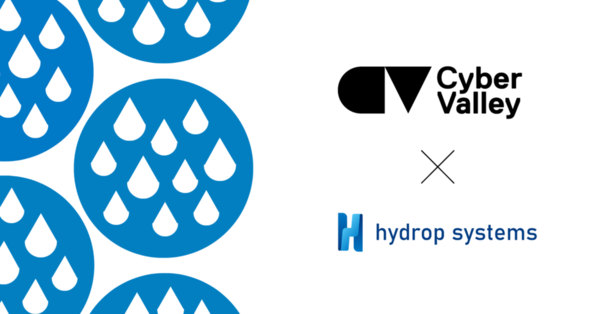 12.10.2023
Making water consumption visible