All Events
30 June 2022 • 16:00 - 18:00 | Rathaus, Marktplatz 1, 70173 Stuttgart
Cyber Storys Award Ceremony
The event will be rescheduled. A new date will be announced shortly.
The winners of the AI short story contest Cyber Storys will receive their awards and exchange ideas with AI researchers. Unfortunately, the award ceremony must be postponed for organizational reasons until the fall.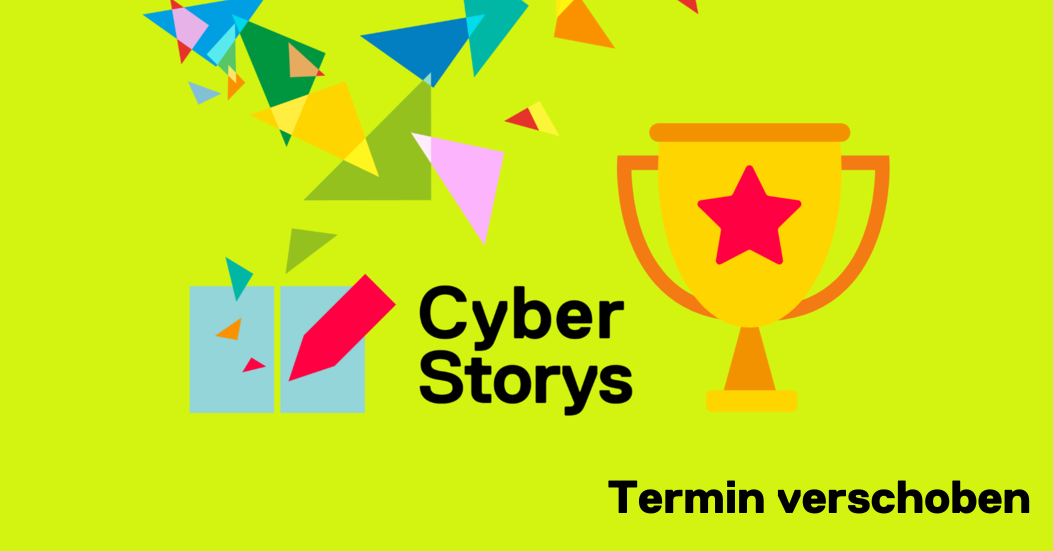 Should a robot clean your room? Can a computer decide which school you should go to? What should our future look like with artificial intelligence (AI)?
These are the questions being addressed by the pupils from Baden-Württemberg who are taking part in the AI short story competition Cyber Storys. Between April and June 2022, they will learn how to critically reflect on AI in writing workshops and develop their ideas and visions of our future with AI into stories. They can submit those storys online. A jury will decide which AI short story wins in the respective age category. 
At the event, the winners will talk with researchers about their visions for the meaningful use of AI for our society. The scientists will explain what they are researching and discuss the young people's ideas. Is this possible with AI? Is the idea perhaps already being researched? Can AI do that at all? The pupils read from their stories and are then awarded their prizes. With their ideas, young people shape the future of AI research.
The event is addressed to Cyber Valley researchers, the winners of the competition and invited guests. If you would like to attend as a media representative, please contact Cyber Valley Communications Manager Melina Danieli. For more information about Cyber Storys, visit this page. 
The award ceremony is part of the Stuttgart Science Festival. The Cyber Storys project is a winning project of the Hochschulwettbewerb and is funded with 10,000 EUR. The Hochschulwettbewerb is organized annually by Wissenschaft im Dialog (WiD) in cooperation with the German Association of University Communication and the German Rectors' Conference and is funded by the German Federal Ministry of Education and Research as part of the Year of Science. 
More Information