All Events
2 December 2021 • 10:00 - 12:00 | Online
AI GameDev award show
YouTube live stream with all nominees
Cyber Valley, Square Enix, and IT-Farm have launched AI GameDev, a competition for start-ups and scientists who feel their ideas could contribute to or whose work focuses on developing the most exciting AI technologies for the entertainment and gaming industry. The AI GameDev award ceremony will be streamed live on the Cyber Valley YouTube channel on December 2, 2021, from 10:00 to 12:00 CET.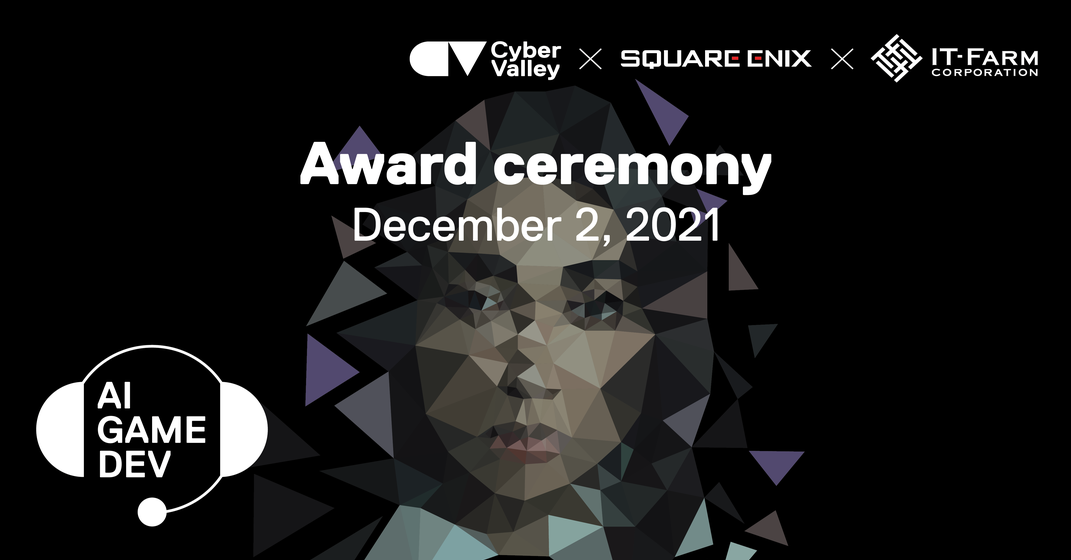 The seven finalists of AI GameDev have been selected. At the award ceremony of AI GameDev on December 2, 2021, the nominees have the opportunity to take home one of three prestigious prizes:
Main Award
powered by Square Enix for most innovative AI solution
Scientific Award
powered by Cyber Valley for the most promising scientific performance
Audience Award
powered by IT-Farm and chosen by you
Learn more about the finalists and AI GameDev in our news and on aigame.dev.